August 17, 2015 at 11:46 pm
#7863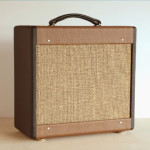 Robin
Participant
Hi tubessence, Welcome to TAN! One of Marlin's books is now out of print, I think it's the Designing Power Supplies… title, but much of the content of the books is posted on his website: http://www.valvewizard.co.uk/
His books are great. As you already know, Dave Hunter's book The Guitar Amp Handbook is super too, my personal favorite for the tube amp beginner, it's the one with the Two Stroke building instructions.
This reply was modified 7 years, 5 months ago by

Robin

.