February 16, 2017 at 5:01 pm
#7938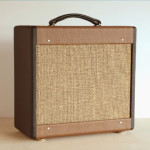 Robin
Participant
February 16, 2017, Tonight is the third "Tube Amp Webinar for the Novice" meeting presented by Gerald Weber. Last week there were over 90 attendees. Tonight night Gerald will discuss the different sections of a Fender Princeton circuit and explain how each one works and how they go together. The Power Supply, Preamp Section and Output section will be discussed.
The webinar is FREE and begins at 7:00pm CST. Here is the registration info:
Thu, Feb 16, 2017 5:00 PM – 6:00 PM PST
Add to Calendar: Outlook® Calendar | Google Calendar&#8482 | iCal®
Please send your questions, comments and feedback to: gerald20@earthlink.net
How to Join the Webinar
1. Click the link to join the webinar at the specified time and date:
https://global.gotowebinar.com/join/604934085717661186/960768341
Before joining, be sure to check system requirements to avoid any connection issues.
Note: This link should not be shared with others; it is unique to you.
2. Choose one of the following audio options:
TO USE YOUR COMPUTER'S AUDIO:
When the webinar begins, you will be connected to audio using your computer's microphone and speakers (VoIP). A headset is recommended.
–OR–
TO USE YOUR TELEPHONE:
If you prefer to use your phone, you must select "Use Telephone" after joining the webinar and call in using the numbers below.
United States: +1 (415) 655-0060
Access Code: 926-807-202
Audio PIN: Shown after joining the webinar
Webinar ID: 978-104-883
To Cancel this Registration
If you can't attend this webinar, you may cancel your registration at any time.