May 11, 2011 at 8:47 pm
#5446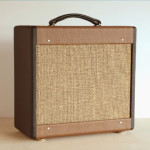 Robin
Participant
No reason a 16ohm tap would not work if your OT has that tap as an option.
Use a 3 position rotary switch instead of the DPDT switch spec-ed in the original layout and you're good to go with 4,8,16 ohm outputs. Antique Electronic Supply has a switch, I think it's the P-H600 switch.
The switchable rectifier circuit is posted here on the TAN site in my 2Stroke photo folder. Works great in the 2Stroke.